Corporate History
Attain makes the best of training know-how
over many years and multimedia technology.
1992

April

Attain Corporation was established in Machiya, Arakawa-ku with start-up capital of 12,000,000 yen.
It starts with the service for system development, data entry, data conversion, and business courses and so on.

1993

January

CD-R writing and CD-ROM Press service started.

April

Localization of overseas software and domestic sales began.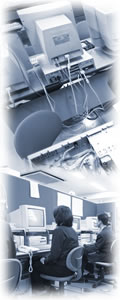 1994

January

Attain Corporation moved to Sotokanda, Chiyoda-ku, commenced production of multimedia titles.
Production of multimedia titles was on sale.

February

An increase of capital (Common Stock 21,500,000 yen)

November

An increase of capital (Common Stock 30,500,000 yen)

December

Localization of overseas software and a game "Marathon" won a big hit.


1995

April

Business of system development was enlarged.

July

The company moved to Sudachou, Kanda, Chiyoda-ku.
Service of encoding multimedia video and audio started.

September

An increase of capital (Common Stock 47,300,000 yen)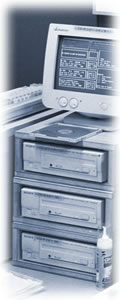 1996

March

An increase of capital (Common Stock 81,950,000 yen)

April

Homepage creation service began.

1997

March

An increase of capital (Common Stock 144,500,000 yen)

April

Nonlinear movie editing service started.

1998

1999

July

Web application development started.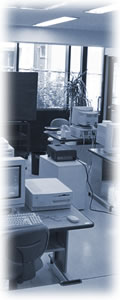 2000

March

An increase of capital (Common Stock 114,700,000 yen)

April

Network structure management support service began.

July

Internet studio was established.
Internet streaming video service began.

December

Support center manager service started.

2001

July

Customer solution center was established in Kandatsukasamachi.

2002

January

Facilities of DVD encoding and authoring were expanded.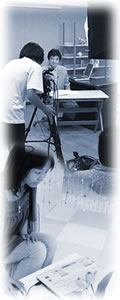 2003

April

IT educational content development system was improved.

2004

June

Online advertising consulting service started.

2005

July

Media solution center was founded.

August

E-Learning system development contract began.

2006

April

IT video educational content for corporations entered the market.

2009

2010

Content for corporations and schools was on sale. (SCORM system development)

2011

E-Learning system for Open Source universities was expanded.

2012

Attain distributes Japanese culture videos for YouTube and many video websites.

2013

Japanese language teacher training course (10 lessons, 3 parts per lesson) created.
Speech prompter and teleprompter started for selling.

2014

Launched the JLPT e-learning for foreigners.

2016

The online learning site "dougaku.tv" reaches 600 courses.
Exhibited the latest products of teleprompter and speech prompter at BroadcastAsia2016, a professional exhibition, at Marina Bay Sands, Singapore (own products).

2017

Exhibited "Japanese Language Proficiency Test eLearning" at ATD TechKnowledge 2017 in Las Vegas, USA, the Education IT Solutions Expo, Japan's largest IT trade show, and the Hong Kong International Education Exhibition, Asia's largest education trade show.
Launched the cloud-based e-learning system "TalentSoft LMS".
Launches Pitch Vantage, an innovative software that improves English presentation skills.

2018

The number of participants in the JLPT e-learning course has exceeded 80,000.
All courses of "Japanese Language Proficiency Test Study for Foreigners with Vietnamese Subtitles" are completed and on sale.
Online Testing Service Launch.
Launch of the new glass of the speech prompter "WJ Series".
Began selling the Business Japanese Teacher Training Course.
2018 Exhibit at Education IT Solutions EXPO, Japan's Largest IT Exhibition for Schools.

2019

Expanded the "Online Japanese Language Teaching Materials" to 10 languages to support foreign workers.
Exhibited at Inter BEE 2019 (teleprompter, speech prompter, automatic elevation prompter exhibit)
Launched the Japanese language learning support e-learning system for foreigners in Ibaraki Prefecture.

2020

Launched the "AOJ Japanese Language School E-Learning System," a package plan of online learning system and distance learning for Japanese language schools.
The online Japanese language lesson service started in earnest.
Began cooperation with a Vietnamese company "AIU JUMP" for the sale of Japanese language e-learning materials.
The Japanese Language Proficiency Test (JLPT N1) e-learning material (beginner to JLPT N1 course) expands to 164 countries around the world with more than 130,000 students on the online learning platform Udemy.