Learning material development
We have been dedicating ourselves in producing educational visual contents since our establishment.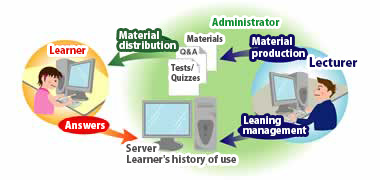 Attain makes the best of training know-how over many years and multimedia technology. We also have a rich experience of serving customers with educational materials development and have received a favorable reception.
Specifically, we are expanding to provide practical e-learning for good study environment which makes good use of interactivity of network, such as private study by flash and the accumulated usage of on-demand study content.
We are passionate to make most use out of our skillful know-how in educational materials production, multimedia technology, and network technology. We support customers' e-learning application.