The length of play time of all video courses is about 79 hours.
New contents will be added continually.
The contents which are planned to release soon are the learning material of
"Business Japanese for Beginners", and the workbooks for each JLPT level.
All the courses are in English subtitles.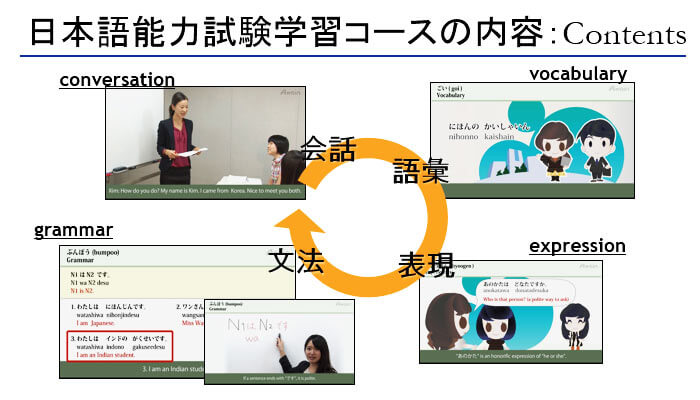 The demand of Japanese language skill for foreigners who want to work in Japanese companies is increasing year by year.
Our e-learning website meets the demand of companies and schools in Japan and overseas. It is expected that the number of users would reach 20,000 at the first year.
 Introduction of Each Courses