About Manager Account
A manager account is provided for the person in charge of training to manage the learning status of learners.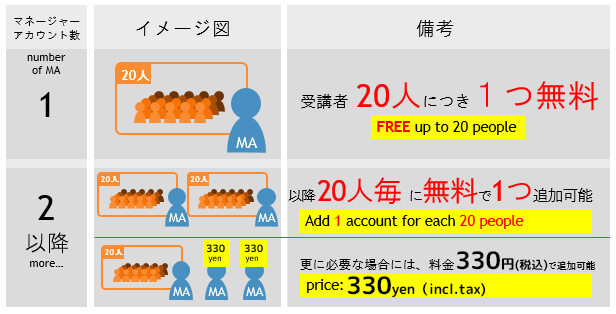 If the number of users is 20 or less, one manager account is available for free.
From the second account, one account can be issued for managing 20 users or less. The charge is 3 dollars.
Manage learning status by LMS (Learning Management System)
Individual learning history, learning achievement status, management of grade and statistical analysis function of grade
In case of distributing the learning materials to mobile devices such as smartphones and tablets, the LMS which is compatible with mobile devices is available.
Currently the length of play time of all video courses is about 79 hours.
Contents will be added continually.
The learning material of "Business Japanese for Beginners", and the workbooks for each JLPT level are planned to be released in the future.
All the courses are in English subtitles.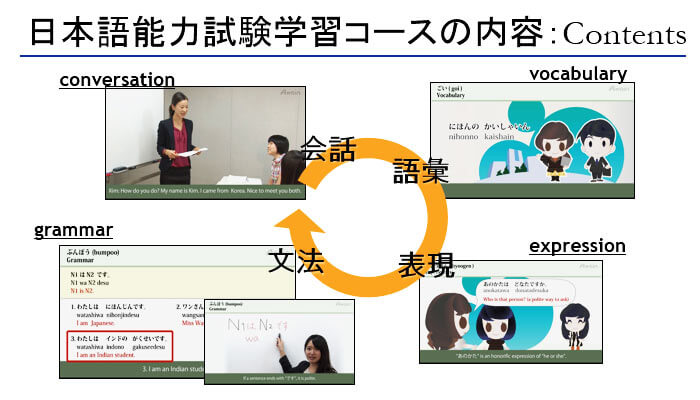 We can issue a demonstration account to the clients who consider using this service.
Welcome to contact us for the demonstration account and the information of Japanese learning materials.
Our e-learning website meets the demand of companies and schools in Japan and overseas. It is expected that the number of users would reach 20,000 at the first year.
Introduction of Each Courses